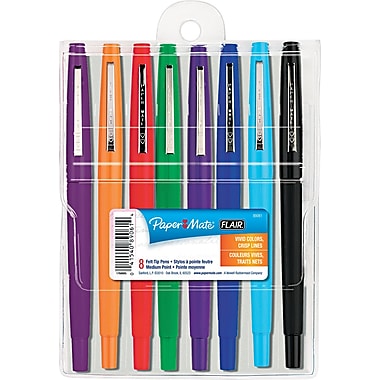 I promise there's a reason for showing you these pens.
Each week, the mommy blogger Heather Armstrong (aka
dooce
), posts what she calls "Things I've Found While Looking Around". The post consists of links to a variety of things that she has found on the interwebs (articles, new music, other blog posts, videoclips, etc.) that she finds touching, interesting, funny, ridiculous--you name it. Sometimes I just find something I want to share or tell other teachers about, but I don't have much more to say than "Hey, have you seen/read about...?" This happens a lot, and there's not always much to write an entire post about.
So I'm going to piggyback on Heather's idea with some teacher-ish stuff I've found while looking around. I can barely form a coherent thought, what with the general chaos of the holiday season, so I think it's perfect timing to try this out. Here goes:
Have you found something cool that you just want to give a shout out about? Feel free to share in the comments.